Dream Aria

About Dream Aria
Dream Aria is a Toronto band who offers a blend of traditional progressive rock music with new prog, world music, goth, ambient & classical to their fans.
Members :
Don Stagg-Composer, Co-Producer, Keyboards
Garry Flint-Composer/Co-Producer/Drums/Engineer
Ann 'Aria' Burstyn, Vocals/Lyrics
Jon Casselman-Bass, Background Vocals on "The Illusionist and "The Gift", Songwriter for "The Gift
Guest Guitarists on "Fallen Angel": Mark Crossley, Tim Welch, Kurt Schefter, Mark M. McLay, Rob Masiokas & Mike Phelps *Special thanks to the awesome guitarists that recorded on our previous cds, Jozef Pilasanovic ("In The Wake-2005, "Transcend"-2008) Steve Agelakos ("Transcend"). Thanks also to Kurt Schefter & Tim Welch for their amazing contributions on "Transcend"!*
Dream Aria is in a class all its own with fresh, fiery and haunting music. Creative elements include Rock, Techno, Progressive, Classical, New Age, Goth, and World music. Featuring powerful raw vocals and guitar, lush keyboards, driving rhythms and inspired lyrics are abundant!
There's something for every music lover in Dream Aria…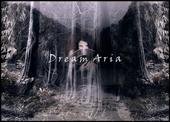 DREAM ARIA is Donald Stagg (composer, lyrics, keyboards, arranger), Garry Flint (producer, drums, engineer), Ann Burstyn (vocals, vocal melodies, lyrics, artwork), Jon Casselman (bass, back-up vocals). Dream Aria's mission will continue to be creating music without rules or boundaries that takes you on a far away journey…
please like and share our band page ~
http://www.facebook.com/Anndreamaria
for booking please contact -
This email address is being protected from spambots. You need JavaScript enabled to view it.
Dream Aria - Fallen Angel (Official Music Video)